What our system can do
Schedule project staff to projects (full-, half-day or on an hourly basis)
Display of all active projects
Display of employees depending on their own rights
Employees can only be scheduled on projects for which they are entered as manager or employee(interlocking module Projects & Clients)
Monthly overview
Display of absences (holiday / illness, etc.) and public holidays(interlocking module Holiday Management)
Print view monthly
Advantages of our project deployment plan
Thanks to our SaaS.de system, you always have a complete overview of your personnel deployment plan.
A simple and clear interface for your requirements
You can always make corrections with just a few clicks
We provide you with individual support right from the start
You receive a clear and fair price structure with no hidden costs, as well as a non-binding test period of 14 days
AND no contract commitment or period of notice
Effective project management system
In an efficient project management system, the scheduling of project staff is crucial. This system should offer the possibility to assign staff to projects in different time periods, be it for the whole day, half a day or on an hourly basis. It is essential that the assignment of staff to projects is flexible and can be done by the individual project managers or responsible persons.
Management rights Human resources
Allocation to projects
Another important aspect is that employees can only be scheduled on projects for which they are registered either as managers or employees. This requires a smooth interlocking between the Projects module and the assignment of rights to client projects. This ensures that the assignment of employees to projects corresponds to the actual competences and responsibilities.
Overall, a well-designed project management system that offers the above-mentioned functions and interlocking between different modules contributes significantly to increasing efficiency and transparency in projects. It enables targeted resource planning, optimal use of staff resources and better control over project progress.
Arrange a free consultation
We are happy to discuss over the phone what is possible with SaaS.de and how we can meet your needs!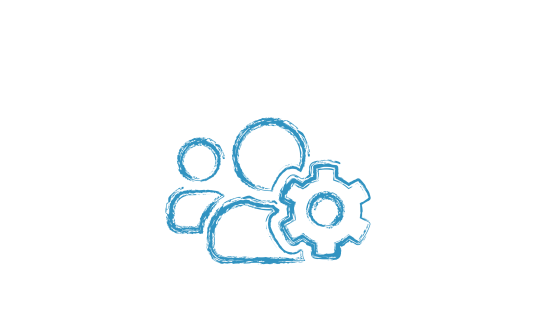 Convince yourself and test SaaS.de fully!