What our system can do

Approval process, depending on the department hierarchy
Check for overlaps of leave requests
Selection and individual configuration of different absence types
Automated calculation and carry-over of remaining leave
Holidays and school holidays selectable by state/country
Integration as a calendar in MS Outlook, iCal or Google Calendar
Advantages of our holiday management
With a few clicks to the desired result
You can use SaaS.de worldwide
We are happy to help you with the initial set-up and provide you with individual support
SaaS.de is supported by all browsers
No contract commitment or notice period
Manage absences efficiently
The handling of absence requests and leave requests in companies requires an efficient and transparent approach. Here, the approval and administration of these requests plays a crucial role. A powerful system makes it possible to flexibly adapt the approval process to the department hierarchy. This means that requests can be reviewed and approved according to hierarchical level and responsibilities, ensuring efficient control and approval of leave days.
Transparency at the touch of a button
The selection and individual configuration of different absence types enables employees to request and manage not only leave but also other types of absences, such as sickness or special leave. This increases flexibility and helps to record all relevant information in the system. The automated calculation and transfer of remaining leave is another major advantage of such a system. It ensures that employees can always see the current status of their remaining leave.
No misunderstandings
Another important aspect of absence management is checking for overlapping leave requests. This is particularly relevant to ensure that not too many employees are absent at the same time and that business operations continue smoothly. Such a system can detect conflicts in leave requests at an early stage and take appropriate action.
In summary, an effective absence management system provides a clear structure for the entire process, increases transparency and efficiency and facilitates the planning of absences.
Arrange a free consultation
We are happy to discuss over the phone what is possible with SaaS.de and how we can meet your needs!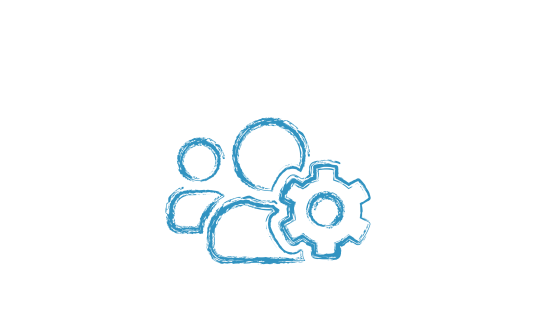 Convince yourself and test SaaS.de fully!