What our system can do
Project time recording (start/end)
Optional customer management above the project level
Creation of own services
Assignment of project managers and project staff
Start/end can also be booked offline via smartphone and tablets
Project hierarchy with overview of actual times
Different statuses (open, in progress, completed)
Archive for completed projects
Advantages of our projects & customers

You always have a full overview of your staff deployment. AND with our statistical evaluations you can optimise your processes. In concrete terms, this means for you: Optimal resource planning - reduction of costs.
We provide the right solution for each of your requirements
You can use our system with all common browsers on smartphones, tablets, as well as iPads and the SaaS.de terminal.
You can start immediately with our SaaS.de systemwithout any previous knowledge
You receive a clear and fair price structure without hidden costs, as well as a non-binding test period of 14 days with us
Absolute transparency at all times
A structure that works
A clear project hierarchy provides an overview of actual times to ensure that resources are used efficiently. This is particularly important to identify and manage bottlenecks or resource overloads at an early stage. An optional client management above the project level provides an additional level of organisation. This makes it easy to assign and manage clients and their associated projects.
Efficiency where it is needed
Particularly practical is the possibility to book start and end times via smartphones and tablets, even if no internet connection is available. This ensures flexible time recording, even when on the move. Employees can record their own work, which promotes flexibility and personal responsibility. This makes it possible to document working times and tasks accurately and facilitates accounting.
In summary, a comprehensive project time recording system provides an efficient way to plan projects, manage resources and monitor progress. The functions range from time recording to project management and help to ensure project success and optimise work processes.
Arrange a free consultation
We are happy to discuss over the phone what is possible with SaaS.de and how we can meet your needs!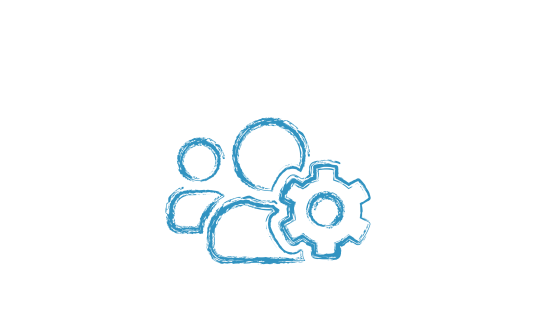 Convince yourself and test SaaS.de fully!